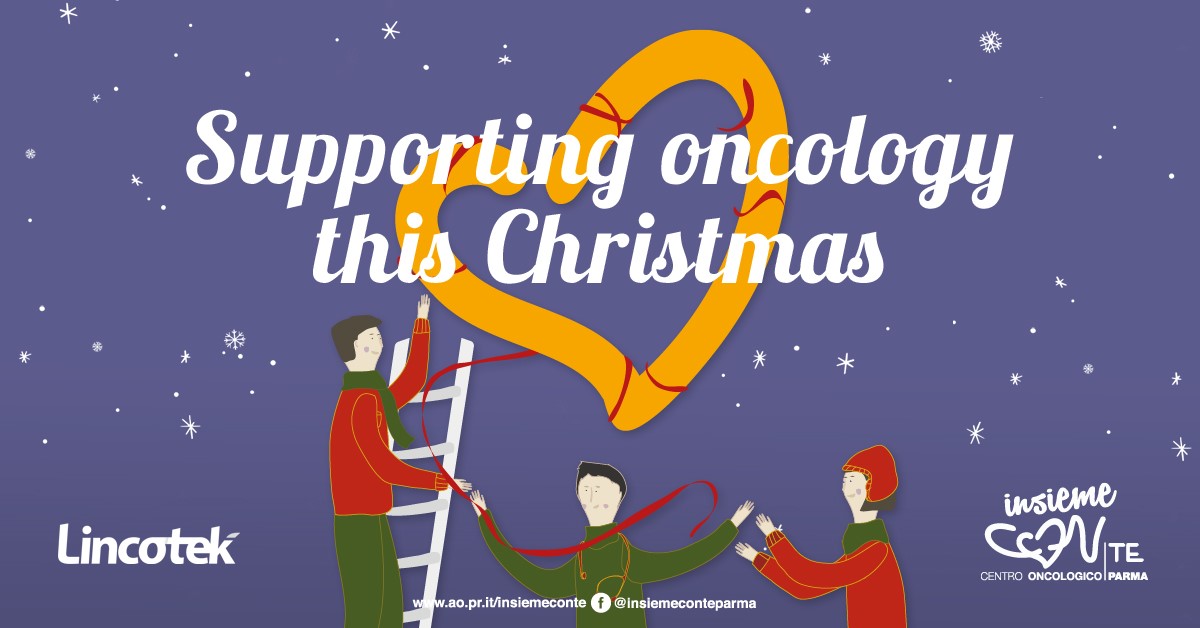 December 2020
In a world where hugs, handshakes and smiles are in short supply, we need to rediscover the value of daily gestures of kindness. That's why Lincotek is supporting cancer patients and their families this Christmas.
Thank you to all our customers and partners for your support during this challenging year.
May these holidays be a time to rest. We wish you the strength to recover from the challenges of recent months and better things in the New Year.
Click here for more information about INSIEME CON TE  |