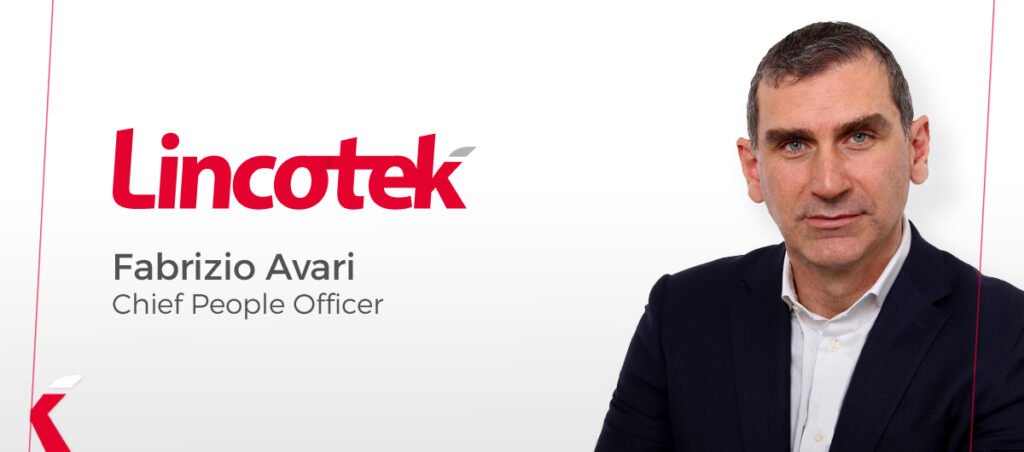 Rubbiano, Parma (Italy) – April, 4th, 2023. – Lincotek is pleased to announce the appointment of Fabrizio Avari as Chief People Officer of the Group.
With the aim of supporting strong company growth, Fabrizio will assume the responsibility for the new Global Human Resources function, starting from April 12th 2023.
The scope of the new function will be that of developing the Group's global People Strategy and a corporate culture aimed at maximizing individual and team performance. Global HR will champion tools that efficiently recognize talent and merit, while respecting local cultures and business needs.
Fabrizio brings to the Lincotek group his broad and deep knowledge of the set-up and implementation of people development and management processes at an international level. He also has considerable experience of designing People Strategies globally in contexts where innovation and recognition of talent and merit of people were key factors.
"We are delighted that Fabrizio has joined us and has accepted the challenge of working with us on this important evolution of the Group," says Andrea Colombo, Group CEO of Lincotek Group. "Since 1973, the year we were founded, the company has grown a lot – especially in the last five years – and we are aware that being competitive today means, above all, being able to respond to the needs of people, both customers and partners. Fabrizio's arrival will allow us to build a corporate culture where people are truly at the center of our business strategy."
Before joining Lincotek, Fabrizio worked in important multinational companies, including Toyota, Datalogic and WAMGROUP. He held the role of Chief HR Officer in contexts such as SITI B&T and Custom Group, setting up and implementing global management and people development systems.
Fabrizio Avari commented: "Lincotek is an absolutely innovative environment with a uniqueness that can be seen both inside and outside the company. I am honored to accompany the organization in this new chapter of its history by working on innovation. Starting with its people and building together with them, we'll be developing a new and sustainable corporate culture, which boosts the Lincotek Group along its evolutionary path towards the achievement of challenging growth objectives that the company sets itself."
About Lincotek – Lincotek headquartered in Rubbiano, Parma, Italy – is a global contract manufacturer for services in niche markets including Industrial Gas Turbines, Aerospace and Medical Device applications, as well as a leading manufacturer of industrial coating equipment and one of the most respected producers in the Additive Manufacturing field. The Group is family-owned and has more than 1,700 employees located in 20 production facilities across Europe, North America and Asia. For more information, please visit lincotek.com.
Media Contact Francesca Pedrotti, Marketing Manager – Lincotek | marketing@lincotek.com, +39 345 6203212