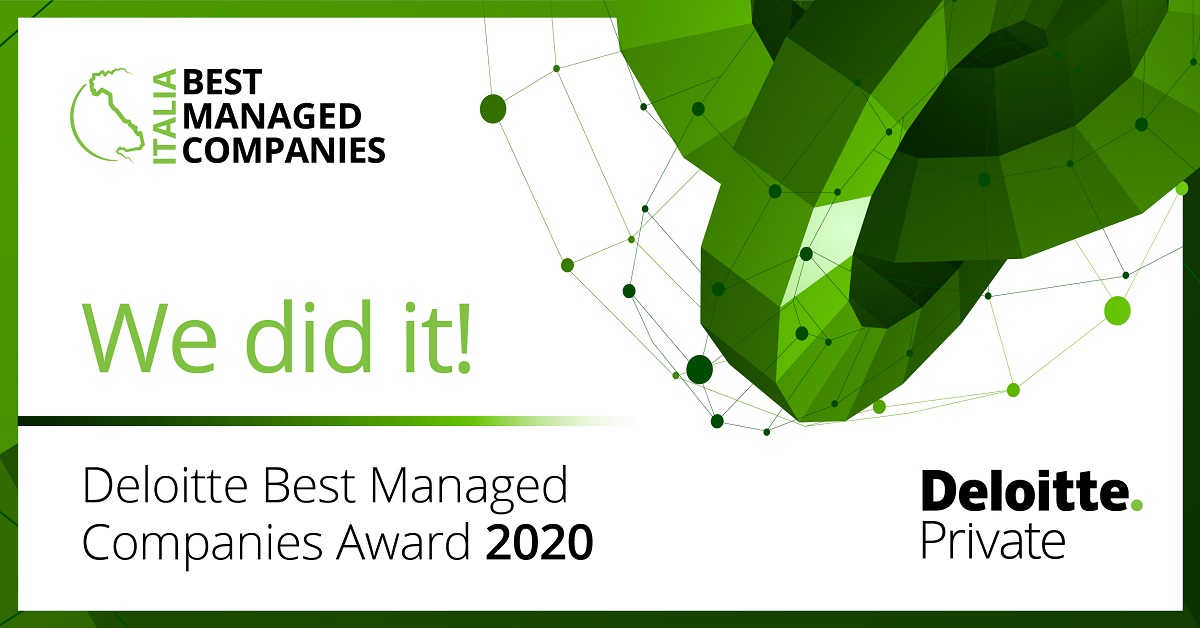 Lincotek has been named among the winners of the "Best Managed Companies" award, organized by Deloitte with the support of ALTIS Università Cattolica, ELITE – the program of the London Stock Exchange Group to support high-potential business growth – and Confindustria. The prize – now in its third year – is designed to support and reward Italian companies that excel in organizational skills, strategy and performance.
Deloitte made the judgment based on six pillars:
Strategy
Competence and Innovation
Corporate Social Responsibility
Commitment and Corporate Culture
Governance and Performance Measurement
Internationalization
The companies recognized in this third set of awards have shown not only excellence, but also great ability and resilience in dealing with the crisis caused by the COVID-19 pandemic.
The 59 Best Managed Companies who received the accolade reflect an Italy of excellence, leveraging its strengths and, through careful management, successfully navigating an unprecedented period of uncertainty.
The awarded companies shared some common attributes in the way in which they managed the coronavirus emergency:
Attention to people: Best Managed Companies have always kept "the person at the center of the company"
Control of cash flow
Respect for the supply chain: respecting obligations to suppliers, while also, where possible, supporting those in particular difficulty (e.g. through reverse factoring)
Launch of new products and services to meet changing market demands
A commitment to the surrounding community, social responsibility and sense of civic duty
Strengthening communication with all stakeholders (employees, customers and suppliers)
The winners have an average revenue growth of 17% from FY17 / FY18, with the main sector represented being manufacturing (61%), followed by Wholesale and Retail (14%), Construction (7%), Media and Communication (5%) Consultancy (3%) and Energy (3%).
The revenue growth is not, however, a critical driver in the awards. Product and service excellence, customer relationship management, corporate culture and training for employees are all important, along with the promotion of innovation, technology investment and a structured strategy.
The Best Managed Companies is not only an award, but also a growth program with an international dimension, involving more than 1000 Best Managed Companies recognized today in 23 countries.
Click here to see the list of 2020 winners